Shianne Cutler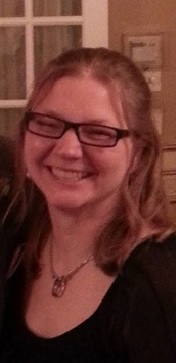 Shianne recently joined the Board, but is no stranger to the QRWA. She has been actively participating in River clean up for several years and recently captained the Southington Clean up effort.
After studying Computer Technology at Branford Hall Career Institute, Shianne earned her Associates degree in Database Management from Rasmussen College while working at V-Technologies, a software company in Cheshire, CT. Her dedication to recycling and Terracycling inspired this company to start their own recycling program and turned her coworkers into avid recyclers like herself.
Her outstanding commitment to raising funds and awareness for Multiple Sclerosis is evident as a over 15-year team captain of MS Walk Team, The Inspired Soles. Again, her dedication impressed upon those around her, and her company now sponsors events and efforts on behalf of her team. Through her fundraising for MS, Shianne quickly realized that she could generate funds for other causes that she cared about, like animals and schools, and has served as PTO Fundraising Coordinator for Hanover Elementary School.
Shianne was also the event manager, promoter, and coordinator of The Music for Michelle event, a night when local bands donated their performances and ticket sales were donated to charity in honor of Michelle Oldham, a friend who lost a long-time struggle with cancer.
When not out fundraising or recycling, Shianne has an interest in the field of environmental studies, and a love of photography and music. She calls Meriden home, along with her 4 children and husband of 11 years, and a few animal friends. In addition fostering dogs and cats, the family has 4 dogs, 2 cats, 2 rabbits, and one chameleon for good luck.

|

|

Share