Environmental Education & Stewardship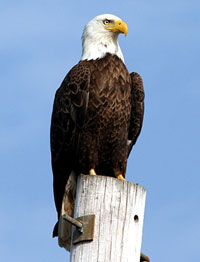 3M/QRWA/High School Environmental Education Programs
The 3M/QRWA/High School Environmental Education Program includes field trips to the QRWA headquarters where students from area high schools can participate in "hands on" projects both physical and chemical testing for water quality, an also receive lessons in kayaking, fishing and tie-fly instructions. Students also experience raising trout in the classroom with a release of the trout celebration at Hanover Pond and Red Bridge in Meriden.
The Quinnipiac River Watershed Association has received $70,000 in grant funding from 3M to enhance its Biodiversity and Ecology Education Programs for the Quinnipiac River. QRWA and 3M continue their long standng relationship by adding the Aquatic Science Awareness Program (ASAP) which now includes K- 8 grades. Both the 3M/QRWA High School Environmental Education Program and the Aquatic Science Awareness Program provide environmental education programs where students in the watershed and beyond will be able to participate in field trips, classroom activities, hands on projects, and independent studies, that will connect them to the environment, the community and the river.
The programs are offered during regular school hours utilizing the schools buses to transport students to site locations. With these educational programs students will be able to participate in experiments to support theories and concepts explained in the classroom. The QRWA Headquarters, located on the shore of Hanover Pond, the Quinnipiac River and the Meriden Linear Trail provides the perfect staging area for field trips, hands-on projects and water quality studies. Maloney, Platt and Lyman Hall high schools students are currently participating in these programs.
From the New Haven area, students from Solar Youths after school and summer camp visit QRWA for paddling and "hands on" experiments. The 2016-2017 programs will include 5th grade students in both Ben Franklin and Hanover schools.
3M Purification Inc. is located in Meriden, CT at 400 Research Parkway. For more information about 3Mgives visit www.3Mgives.com On behalf of the QRWA board of directors we would like to extend our heartfelt thanks to Joe Struble at 3M Purification Inc. in Meriden for his continued encouragement and support of the QRWA and its mission.
Student Training Programs
QRWA volunteers teach canoeing skills to area schools, youth clubs and Quinnipiac University students demonstrating how to become stewards of the river. QRWA also trains students CT DEEP protocol in collecting samples from the river to monitoring water quality.


|

|

Share