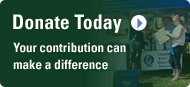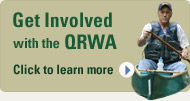 QRWA Related News
SCROLL DOWN FOR Record Journal Articles

"Q RiverWATCH" Program
Citizens can help by reporting any suspicious behavior, odors, off-color water, dumping of garbage, chemicals or other items into streams, ponds or wetlands, and illegal digging or dredging.
Other types of violtations can include illegal discharges to the river or tributaries, illegal dumping, unpermitted diversions (withdrawals of water), threats to groundwater resources, non-point sources pollution (unregulated discharges which run into sewers, drainpipes, etc.) and problems with erosion control from ongoing development.
Citizens should leave their name and phone number unless desiring an anonymous tip. All tips will be logged and the appropriate local, state or federal agencies contacted, including the Connecticut Department of Energy and Environmental Protection (DEEP) and the U.S. Environmental Protection Agency (EPA), as well as the U.S. Army Corps of Engineers as well as municipal wetlands, environmental enforcement and planning officials.
To report suspected environmental violations should contact QRWA Member Steve Theriault at 860-302-8099

Draft of Tech Memo #2 prepared by Fuss and O'Neill for the Quinnipiac Watershed Base Plan click here for link to draft. FINAL Stakeholder meeting scheduled for November 6th, 2013 at 3:30 at the QRWA headquarters
QRWA featured in May 2013 issue of New Haven Magazine.
River clean up 2012 Record Journal along 5 mile course from Southington to Meriden.
Mike Roberts on a bit of Q River history and canoe race over the past 30 years, click here
The real story why QRWA does not remove Downed Trees from the river.
Watershed Related Articles
Tuesday, January 17, 2017
Presentation by David James and Ginny Chirsky. PowerPoint of watershed challenges, environmental education and restoration of Dossin Beach Bathhouse
Thursday, December 31, 2015
Removal of Dams from Cheshire, Southington and Meriden. Improvement for fish, ecosystem and recreation.
Wednesday, December 12, 2012
Article appeared in Record Journal
Print Media
Monday, March 21, 2016
Thursday, October 7, 2004
Monday, April 19, 2004
Success Stories & Advocacy Statements
Sunday, August 29, 1999
Friday, April 2, 1999
Monday, August 3, 1998
---
RSS Feed

|

|

Share